Seductive femininity met masculine tailoring at Sass &
Bide's SS13 show. From start to finish I was in a complete daze, from the monochrome palette to the deco and even disco touches of silver and gold metals. The super-sexy show was enthralling from start to finish and the parade of some of the world's best models only added to the wonder of the show.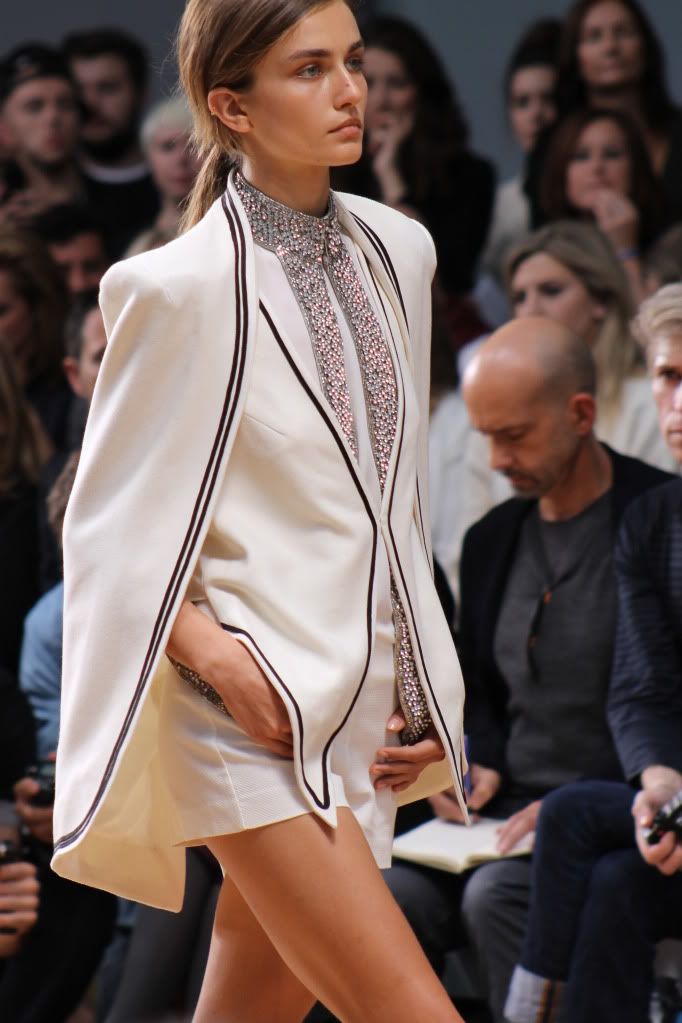 True to their signature design style, the key thread to this collection was embellishment. Sequins, metal flowers and feathers all featured while a flash of colour was seen in the form of coral coloured shells and beading.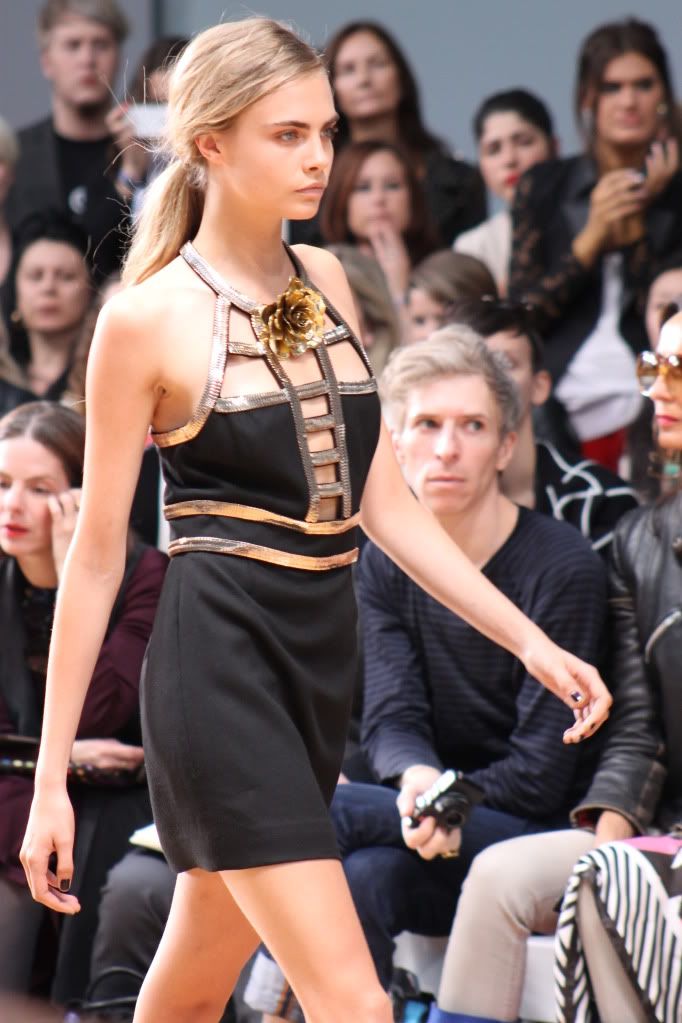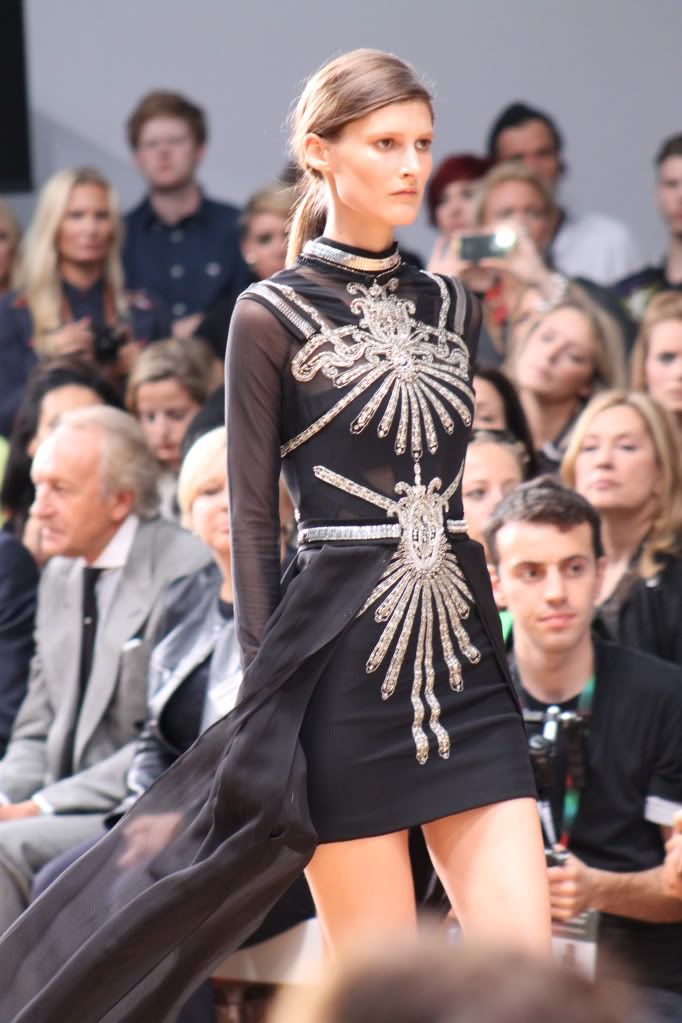 All-in-all, the collection was slicker and grown-up in comparison to previous collections but still had that Sass & Bide magic that I just love.